1. Installation of the plugin into your Confluence¶
In order to make the plugin work in your space, follow steps presented below.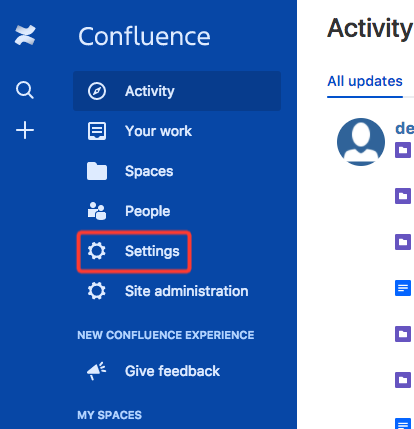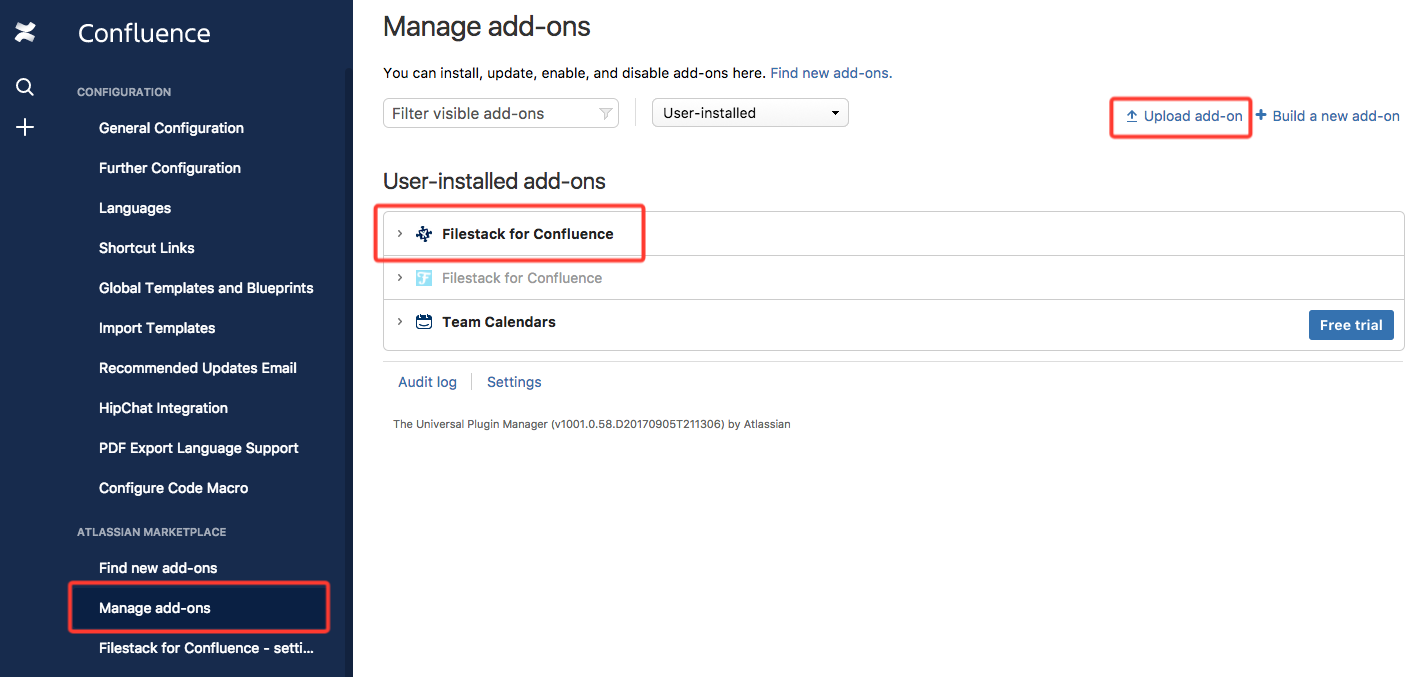 After the subpage loads click Upload add-on. New dialog will apear, on which you have to paste this descriptor url: https://confluence-plugin.filestackapi.com/atlassian-connect.json and confirm.
When installation will be done, you'll see the plugin in the section User-installed add-ons.